The team behind Aimovig

is on a mission beyond medicine.

A mission to challenge public misconceptions, start new conversations, and make the world a more migraine-friendly place. Join us and help spread the knowledge and acceptance.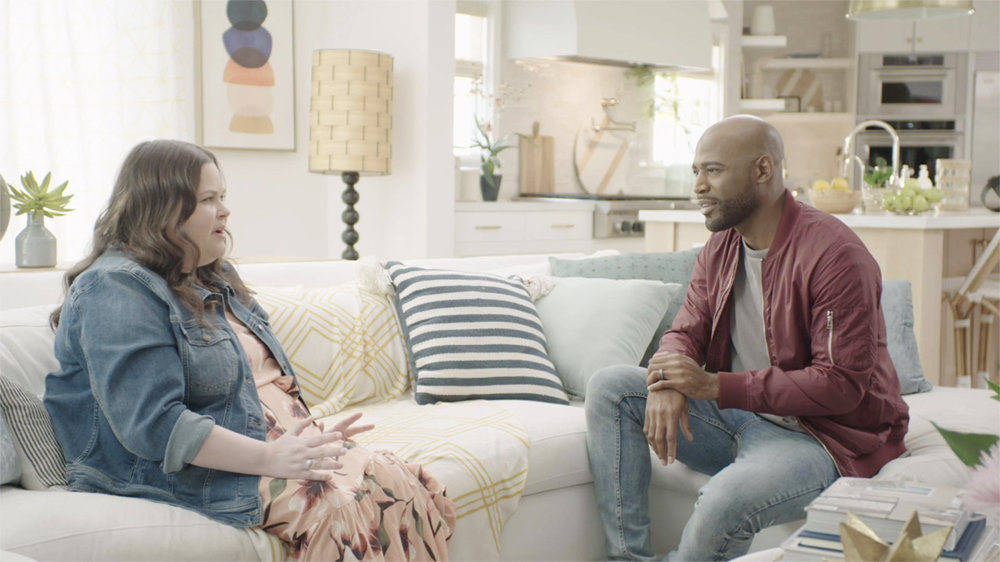 Making the world a more
migraine-friendly place

with Karamo

The last year has been a struggle for everyone – but the stress is compounded for people living with migraine. To create greater understanding for people with migraine when they need it most, Karamo Brown, host from Netflix's hit show Queer Eye, encourages new and honest conversations about the challenges of living with this disease. As someone who lives with migraine himself, Karamo shares advice with Michelle, an Aimovig patient and migraine blogger, about navigating life with less monthly migraine days.
You asked,
Karamo answered
People asked Karamo honest questions about navigating life with migraine.
I have begun to see my relationship change from a loving partnership to a caretaker/patient type. What tips do you have for separating our relationship from migraine?

– Amanda

Amanda, this question really hits home! Here are a couple of things that have worked for me:

First, look for ways you can create balance in the relationship. Try to find some areas where you can take charge – that might be planning a day trip or even just taking over a chore. Taking extra steps when you're feeling well can help balance things in the long run.

Second, take the pressure off date nights. Sure, COVID-19 did some of that for us, but it can be as simple as going for a walk or watching your favorite reality show (wink, wink). This puts the focus on being together over planning a perfect evening, which can be stressful.

I think the most important thing is that you take the initiative. Best of luck to you and your partner – I'll be rooting for you!

For people with migraine who hold down a full-time job, there may be a lot of days when you have to miss work. How do you handle dealing with a migraine day while trying to be a strong work leader? I've experienced pressure to "always be on" and not let people know when I'm experiencing a migraine.

– Karen

Karen, you and others living with migraine are some of the toughest people I know! But many people still think migraine is "just a headache" when we know it's actually a debilitating neurological disease.

My advice is to be open and honest about the disease and your experience. Come to your boss when you're feeling well with a contingency plan for the next time you have a migraine day, whether it's a colleague who has agreed to help or some extra hours you can set aside to make up for lost time. This will help your manager understand that migraine is not an excuse, and show them how seriously you take your job.
How am I able to balance college life when struggling with migraine?

– Kara

Kara, your question made me think back to my college days at Florida A&M University.

I'd recommend starting each semester by talking to your professors about your migraine and letting them know the challenges you might face. This builds trust and respect – and may allow you some flexibility when it comes to class attendance or deadlines for assignments.

In terms of your social life, there's no getting around it: cancelling a night out with friends because of migraine just sucks. But taking care of yourself and your health is more important than any party – and good friends will understand that too.

It's important to let your friends in and let them know how you're feeling. And when they ask how they can help, take them up on it! Some of my best friends today are people I met during college, and that's partly due to my willingness to be vulnerable and real with them.

Quarantine has brought about a lot of stress which is a trigger for migraine. How do you manage stress and migraine triggers during the pandemic?

– Sarah

So many people can relate to this question, Sarah! We've all been feeling the added stress of these unprecedented times in one way or another. And as you mentioned, it's really been compounded if you also live with migraine.

One thing this year has taught us is that no one's perfect. We're all human and are doing the best we can. If anything, I hope this year has helped increase that understanding. Because stress is a trigger for migraine, it's even more important that you speak up to your loved ones about how you're feeling. Being open with your "quaran-team" will help them increase their understanding so they can be there for you when you need it. Personally, I've been letting myself off the hook more when I'm not able to do it all. Sometimes I just need to turn off the news and give myself the R&R I need to bounce back.
Karamo gets real
about his journey with

migraine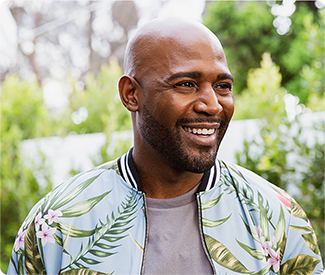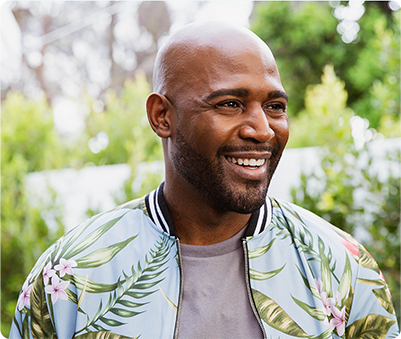 Karamo is known for helping people open up about themselves. What people may not know is that he has struggled with migraine for years.
Karamo first experienced migraine in high school, and it has affected many parts of his life, including his ability to spend time with his two sons and other family and friends. However, his loved ones didn't always understand what he was going through, and he had to tap into his professional experience to explain what he was really living with.
That's why Karamo is lending his voice to the Know Migraine Mission. In a year with unexpected challenges and new layers of stress – especially for people living with migraine – he wants to help empower the community and spark new conversations with friends, family and even healthcare professionals.
Talking about migraine is the key factor in creating a more migraine-friendly world. Those talks might look different today – maybe it's a social-distanced lunch date or a video call with your doctor – but during these trying times, they're more important than ever. Join the Know Migraine Mission and follow along as Karamo connects with more people living with migraine on Facebook and Instagram.
The truth

about migraine

18%
of women and
6%
of men
Migraine is more than just a headache—it's a complex neurological disease that affects 18% of women and 6% of men in the U.S.
A single migraine episode can last up to 72 hours. Nearly 50% of people with chronic migraine said they couldn't work while experiencing migraine.
Migraine is one of the leading causes of years lived with disability, according to the Global Burden of Disease Study.
Fighting migraine can be a way of life—it is something that people may have to manage in their everyday lives, and it can keep them from doing the things they love most.
Migraine impacts people in different ways. There are a variety of symptoms that can occur—ranging from pulsating headaches and nausea to sensitivity to sound. Some people may experience only a few migraine days per month, while people with chronic migraine may be affected on many more days.

Migraine
in the

workplace

Amgen, part of the team behind Aimovig, is leading the charge to create a more supportive work environment for people with migraine. They've enacted real change in their workplace through migraine well-being initiatives focused on migraine awareness, education and management and they are working with other Fortune 500 companies to help them do the same.
Guides with tips

to help you talk to your boss

American Migraine Foundation:

Migraine at Work Guide
The list of resources and links above is not exhaustive. These resources and links were created by independent third parties, and Amgen and Novartis do not endorse any of these resources or the entities sponsoring these links.